The willow sees the heron's image upside down
My video What A Feeling! features in The willow sees the heron's image upside down, Catalina Lozano's curated group show at TEA, Tenerife's contemporary art museum, alongside artworks by Dan Graham, Patrick Keiller, Brassai, and more. The exhibition is one of a series that Catalina has organised in museums and art centres in Bordeaux, Madrid, Alsace and elsewhere considering colonial narratives and the perceived progress of modernity, subjects she has investigated during her extensive travels in recent years.
She writes about the exhibition: 'The willow sees the heron's image upside down explores how images of landscape have been constructed, both ideologically and technically… Through the notion of ruin, it seeks to critically reflect on a series of transactions, typical of the age of colonialism and capitalism, and their visible and invisible remains.' In What a Feeling! I glibly re-enact elaborate dance scenes from the 1983 romantic film Flashdance close to an industrial complex with chimney stacks divulging a steady stream of smoke.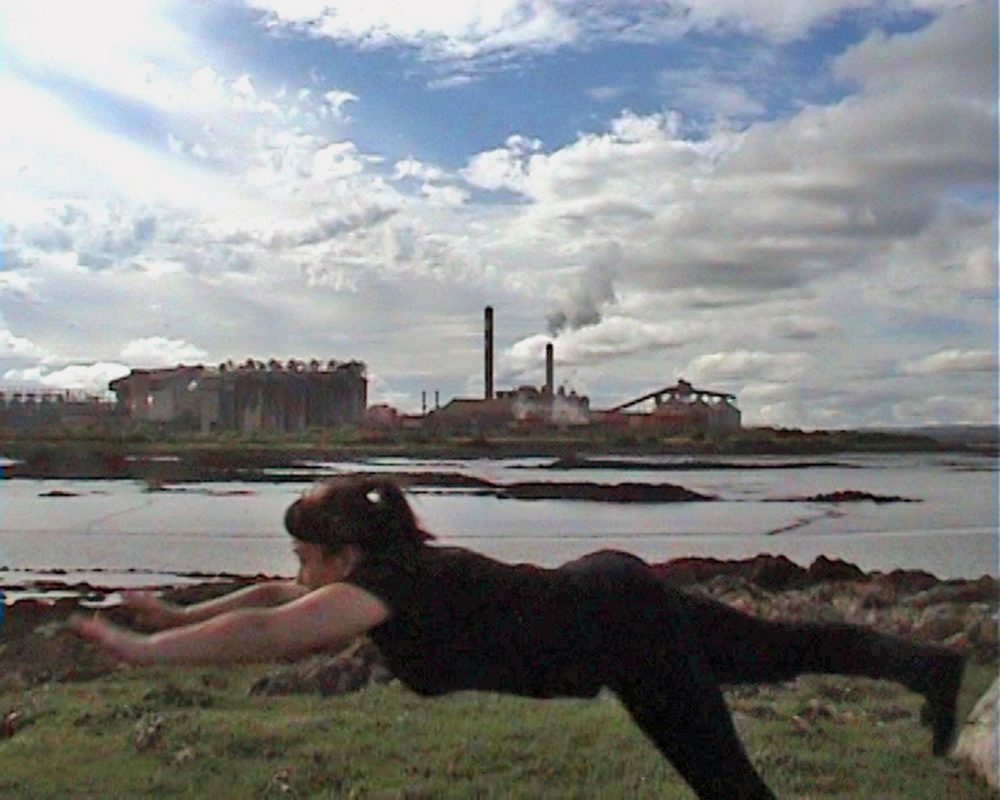 Javier Montes' Artforum review of the exhibition noted that 'Lozano brings together works that propose active and combative rereading and re-appropriation. The aforementioned qualities are apparent in the attitude of the woman who dances defiantly before a postindustrial landscape in Michele Horrigan's 2014 video What a Feeling!'
As part of my publishing initiative ACA PUBLIC, I co-edited and published Catalina's book The Cure in 2018. There, her wide-ranging research and writing implicated everything from the structure of séances, Mexican shamanism, Haitian Vodou, natural history museums and Irish criminal gangs.
The willow sees the heron´s image upside down
Tenerife Espacio de las Artes, Santa Cruz, Tenerife
20 June–4 October 2020
Curated by Catalina Lozano
Artists: Berenice Abbott, Adrián Alemán, Bleda & Rosa, Santiago Borja, Brassaï, Carolina Caycedo, Wilson Díaz, Patricia Esquivias, Harun Farocki, Trino Garriga Abreu, Dan Graham, Michele Horrigan, Marine Hugonnier, Hector Hyppolite, Isuma, Patrick Keiller, Teresa Lanceta, Janelle Lynch, Sean Lynch, Gilda Mantilla & Raimond Chaves, Britta Marakatt-Labba, Carme Nogueira, Tania Pérez Córdova, Peter Piller, Xavier Ribas, Xabier Salaberria, Amaia Urra, Emma Wolukau-Wanambwa