Operating Manual For Spaceship Earth
In late 2018 I organised and launched the inaugural artists-in–residence programme at the Irish Architectural Archive in Dublin, with artists Fiona Marron and Patrick Hough developing new artworks within the context of the archive's holdings.
The Irish Architectural Archive was established in 1976 to collect and preserve material of every kind relating to the architecture of the entire island of Ireland, and make it freely available to the public. Its collections include the most significant body of historic Irish architectural drawings in the world, with in excess of 2.5 million drawings and related documents, ranging in date from the late seventeenth to the early twenty-first centuries. Also housed in the Archive are over 500,000 photographs, making this one of the largest collections of photographs in Ireland, and an extensive reference library, with more than 25,000 items of printed matter. For many years, the archive has been an important source of knowledge and place of research for many artists and cultural practices, and the initiation of an artist-in-residence programme gave further impetus and resources for this relationship to critically develop.
A resulting exhibition, Operating Manual For Spaceship Earth, was presented in Autumn 2019. Gleaning its title from visionary architect Buckminster Fuller's 1968 book, completed commissions by Hough and Marron featured alongside key artworks by John Carson and Stuart Whipps. I wrote in the exhibition text that 'The artists presented here and the three-million-plus items the IAA holds are of unknowable dimensions – full of adventure, surprising and unexpected encounters. Akin to Buckminster Fuller's idea of an operating manual for humanity itself, they advocate us to unhinge our inquisitiveness, and search for progressive forms of knowledge. In this context, the notion of the built environment and architecture falls away from principles of foundation and stone, structure and surface. It becomes a malleable, erratic subject and an expressive ideology at play.'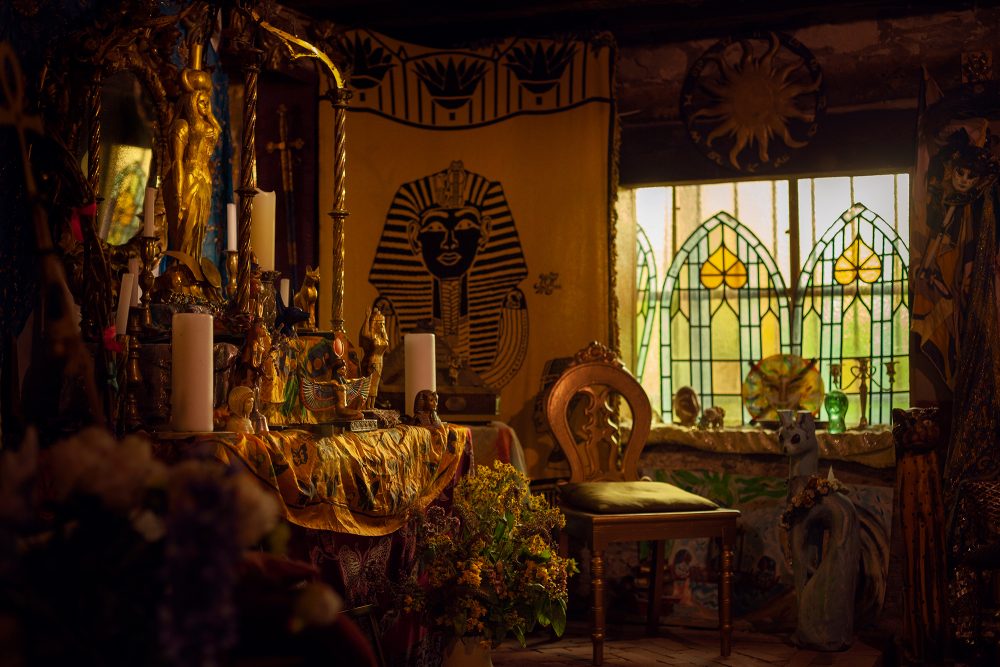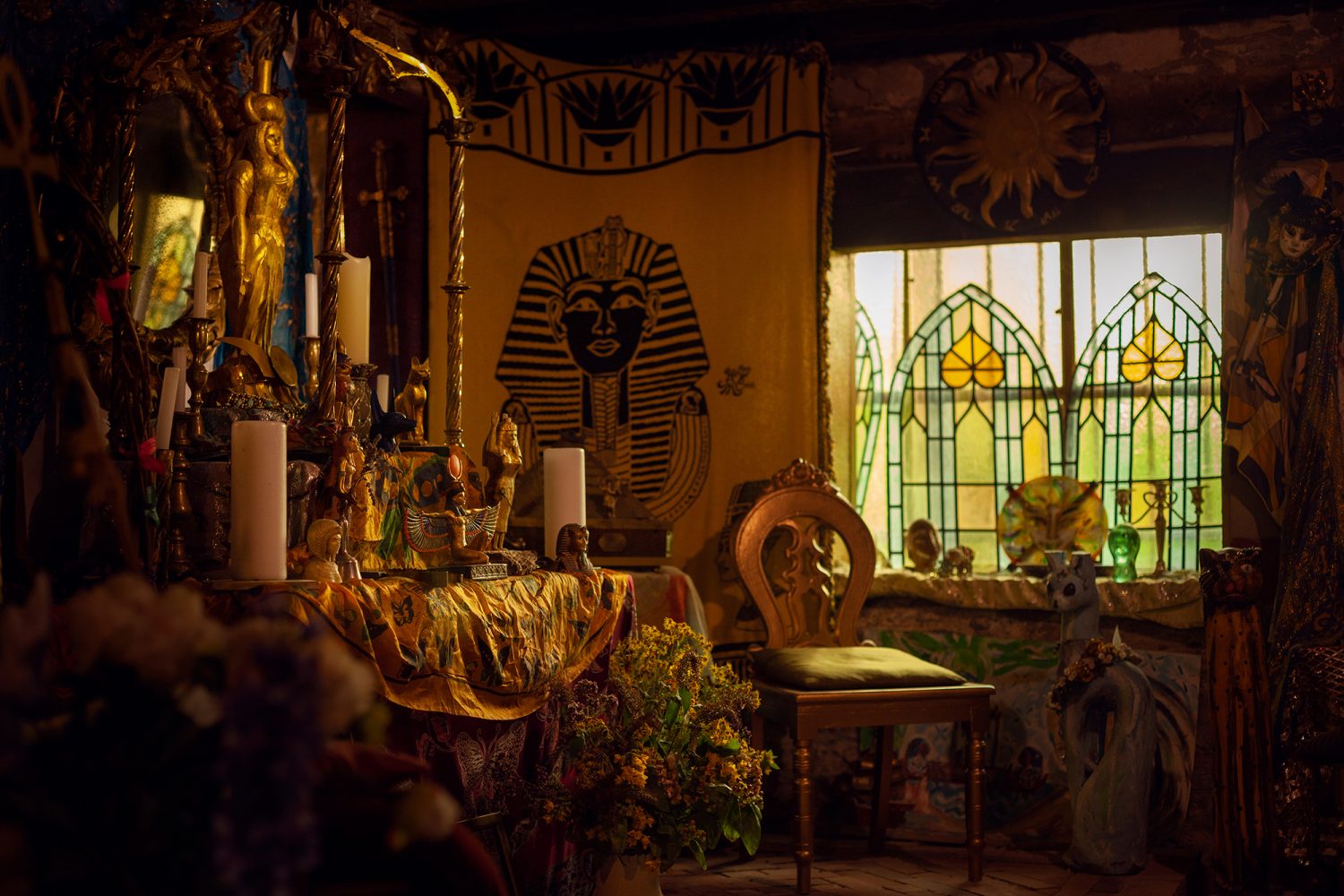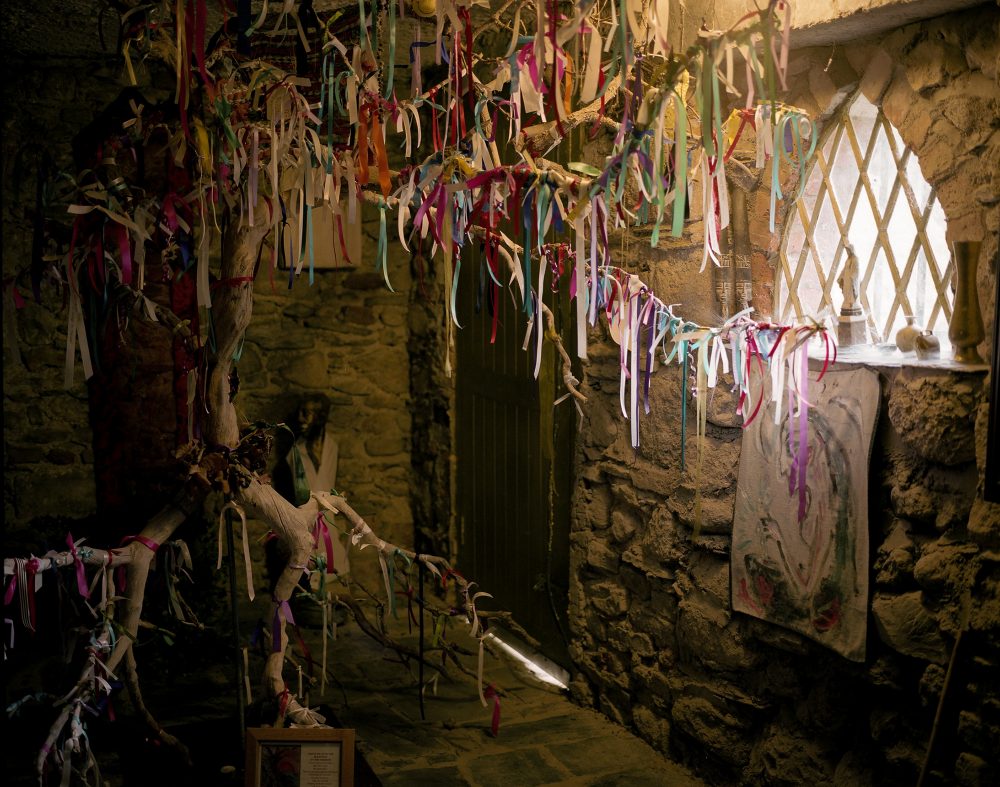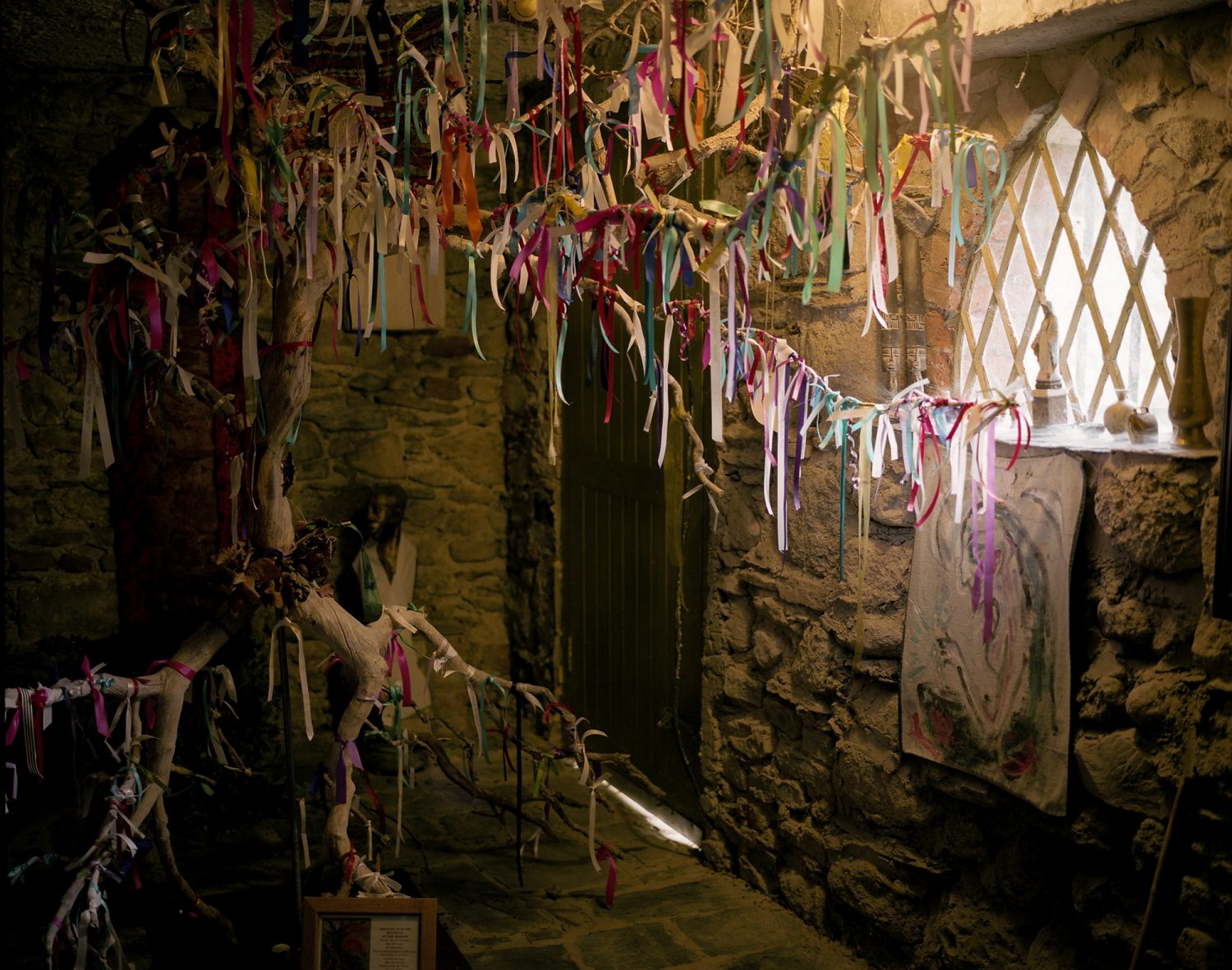 In particular, Patrick Hough's research led him to the Fellowship of Isis, a neo-pagan religious organisation founded in 1976 in Carlow to revive worship of the ancient Egyptian goddess Isis and to promote more general knowledge of matriarchal deities. His photographs carefully unveil the temple's kaleidoscopic worldview, revealing the fellowship as symbolically diverse, eccentrically aware of nature as something to be revered and conserved.
Fiona Marron is an installation and video artist with a keen curiosity in communication networks, extraction industries and the wider implications found in systems of capitalist expansion. Her Island beyond an Island is a mediation on human yearning to build, both as acts of confinement and liberation. Marron seems to preserve such desires in a surreal or dreamlike state, as if their potential far outweighs their actual realisation. Her video investigates the idiom of new town building, with a special emphasis on Craigavon, a planned town in Armagh built since 1965.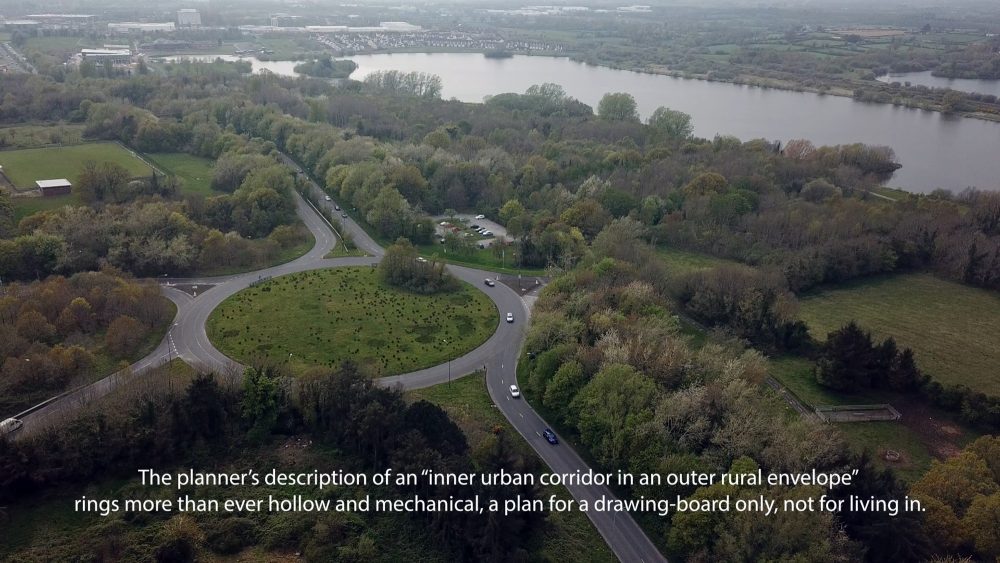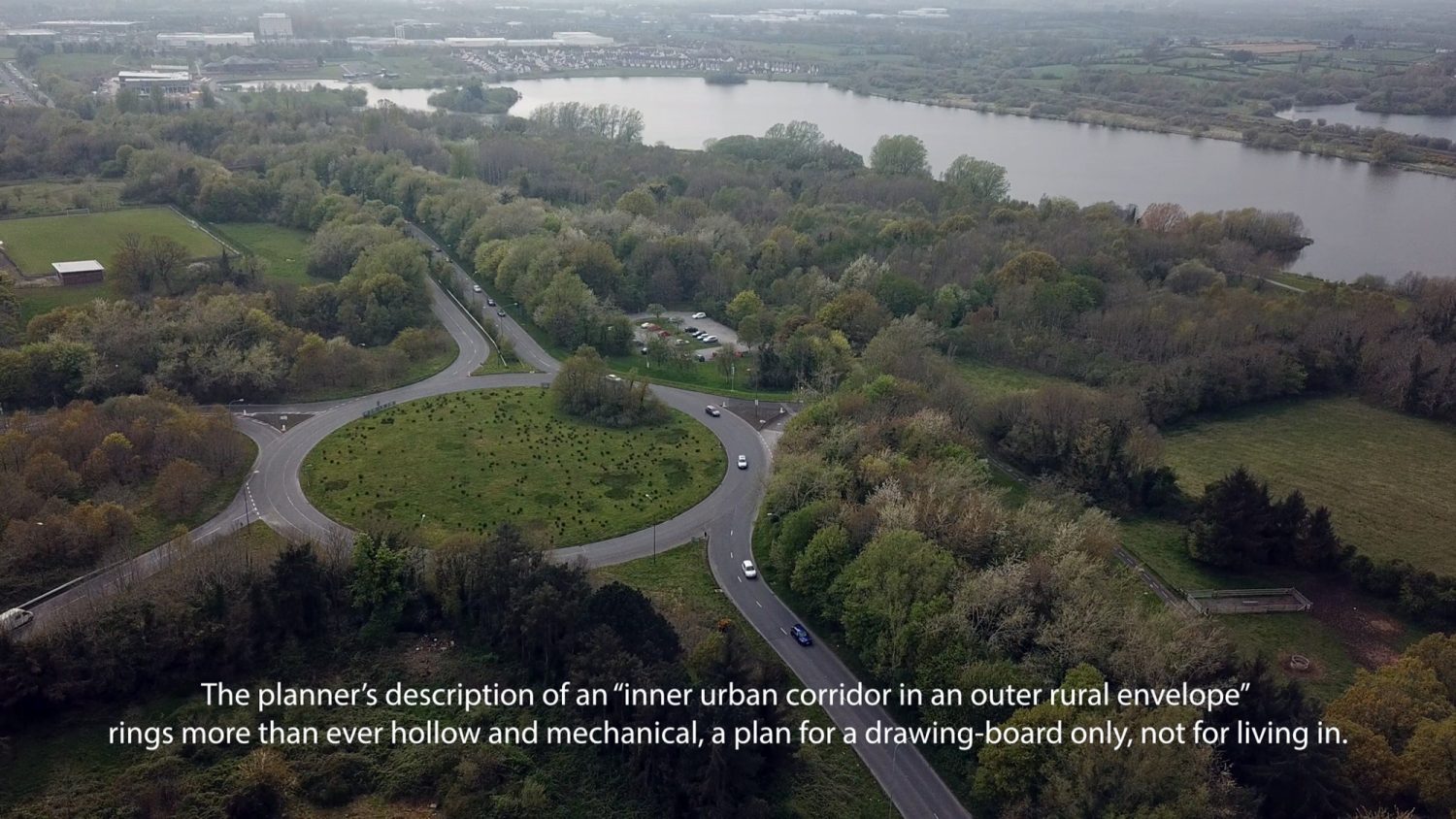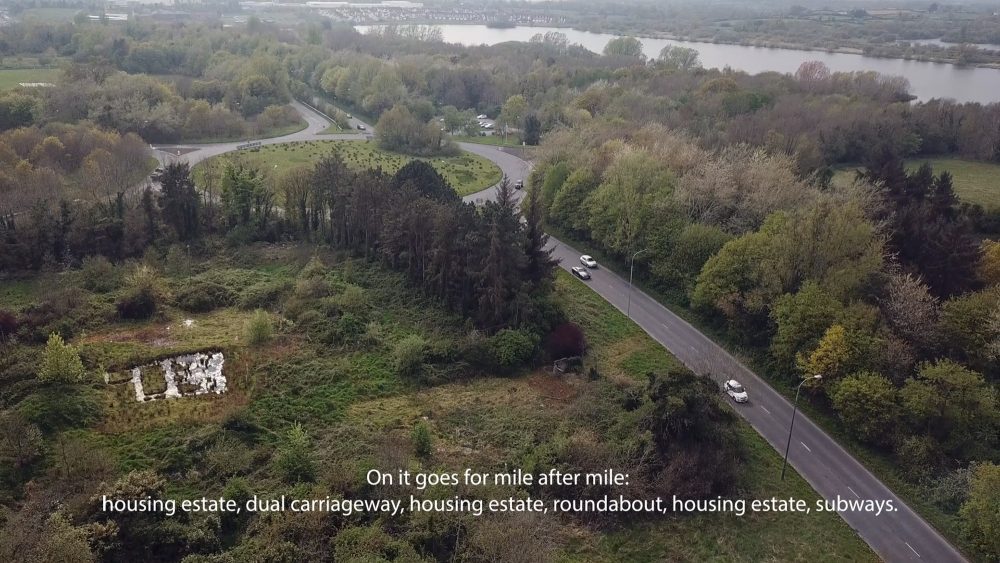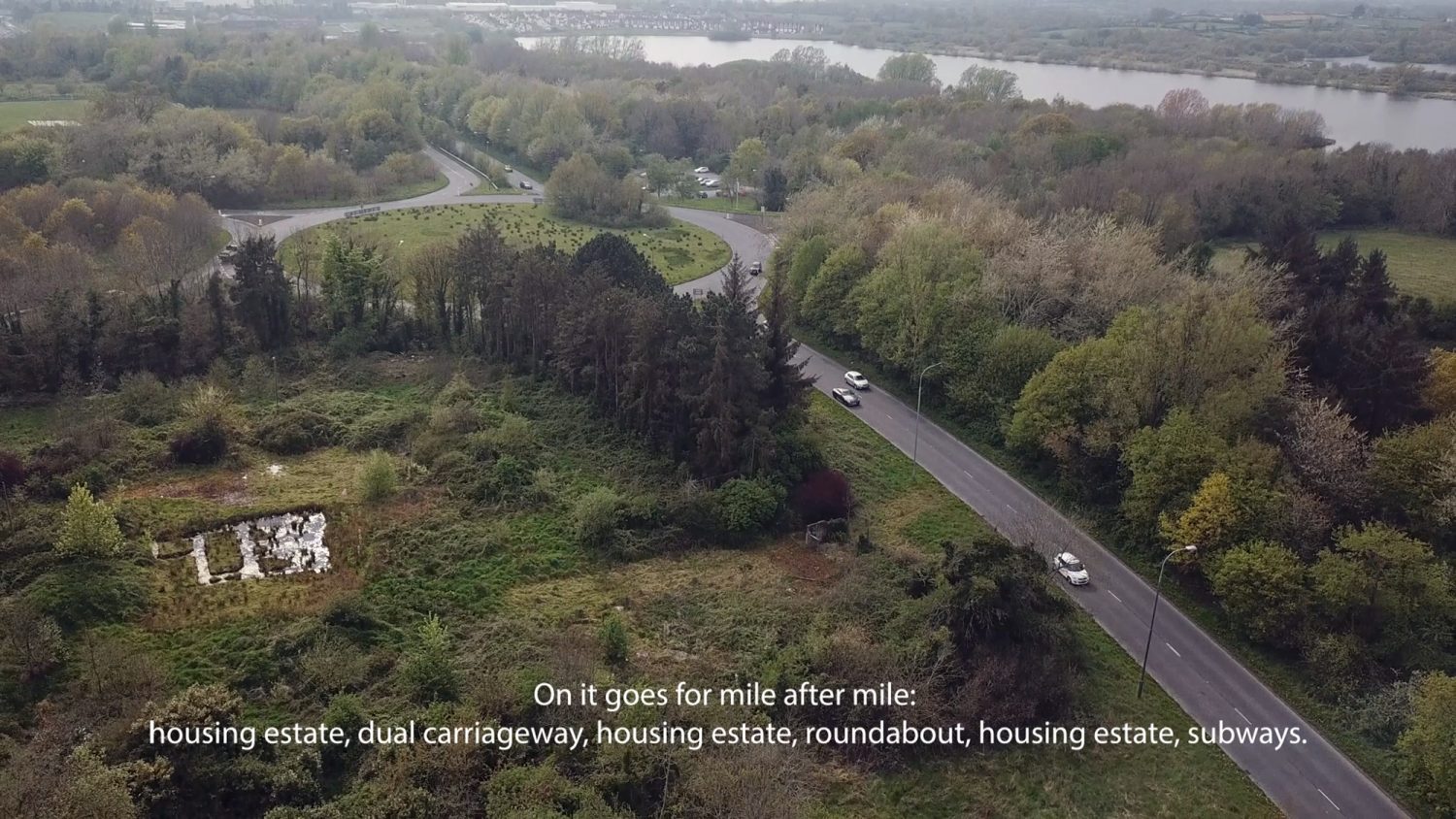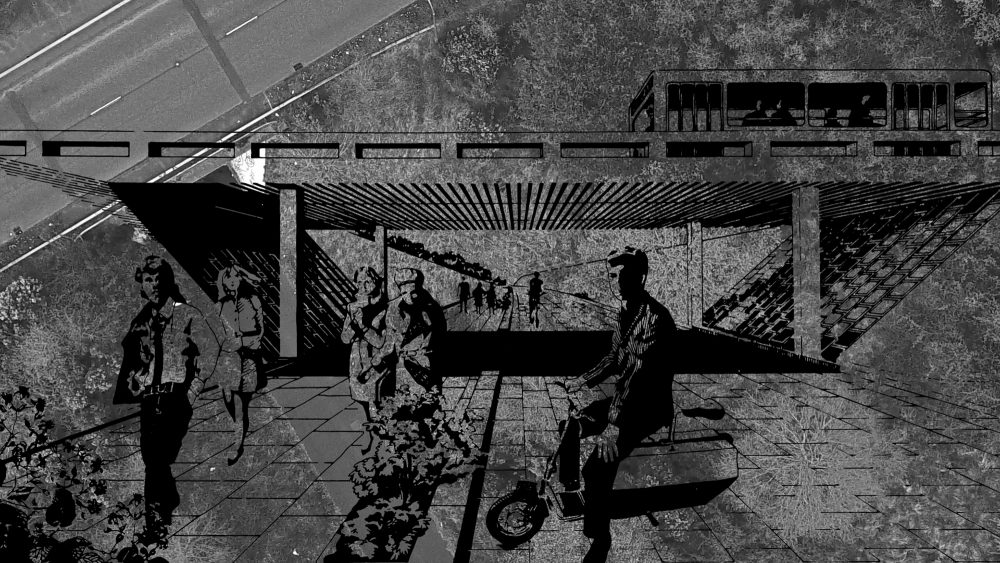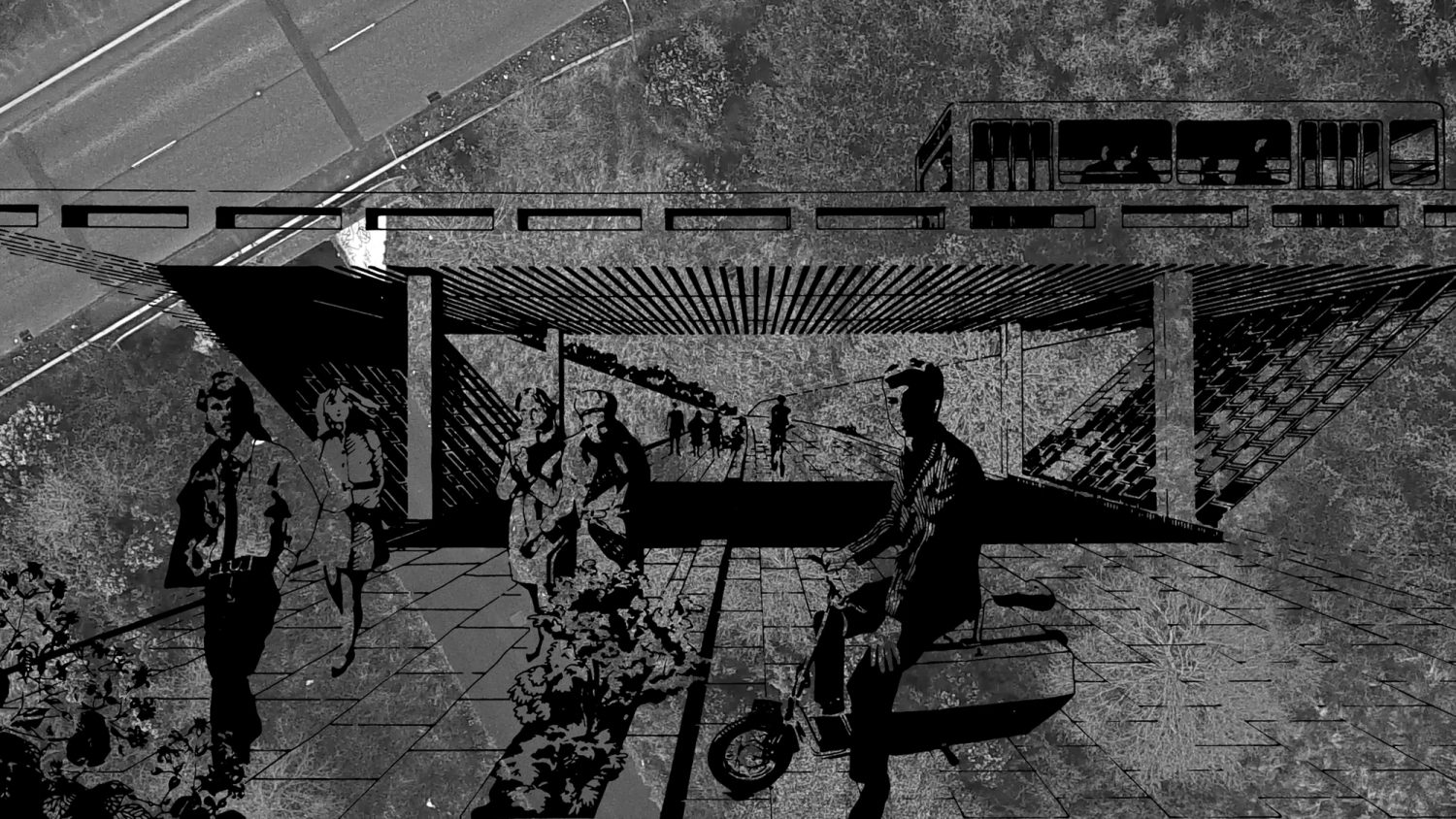 In addition, Stuart Whipps' stone sculptures take various forms borrowed from 'Miscelanea Structura Curiosa' a surreal and sometimes grotesque 18th century book on garden design by Birr's Samuel Chearnley, juxtaposed with an image of plants found in corporate offices at the Rusal Aughinish bauxite refinery, Ireland's largest industrial, and ever-controversial, site of lax environmental regulation located on the Shannon Estuary.
The residency programme and exhibition were funded by the Arts Council of Ireland.